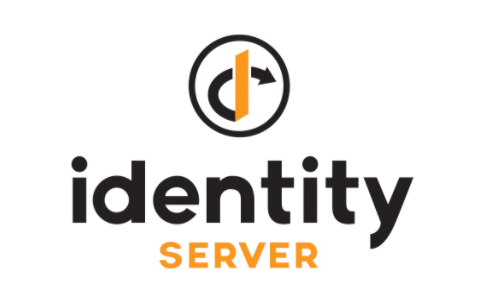 HAS Identity Provider
Based on Identity Server 4, UAS Identity Manager handle all the authentication parts of the platform. It enables authentication as a service , Single Sign-On and Sign-Out, access controls for API and federation gateway
Summary
IdentityServer4 is an OpenID Connect and OAuth 2.0 framework for ASP.NET Core. It is embeded in HOPEX platform as a mean to manage authentication of users.
It enables the following features in your applications:
Authentication as a Service : Centralized login logic and workflow for all of your applications (web, native, mobile, services). IdentityServer is an officially certified implementation of OpenID Connect.
Single Sign-on / Sign-out : Single sign-on (and out) over multiple application types.
Access Control for APIs : Issue access tokens for APIs for various types of clients, e.g. server to server, web applications, native/mobile apps.
Federation Gateway : Support for external identity providers like Azure Active Directory, Google, Facebook etc. This shields your applications from the details of how to connect to these external providers.
Key Features
Various Authentication mode : HOPEX, Windows Active Directory, SAML2 protocol, OpenID
Creation of User and API Key
Login workflow
Requirements
Dependencies
This is a module included in all bundle
Documentation
Release Notes
New
Changed
Fixed
Removed
Publisher
MEGA International
Versions
HAS Identity Provider
has.uas
| Id | Name | Version | Publish date | Checksum | Download |
| --- | --- | --- | --- | --- | --- |
| a35f1716c1f34bb6b1acc9d66b42fd41 | HAS Identity Provider | 15.6.0+60 | 9/6/2023 | B951C37B53D5CD5CFB5C68B049572C0F3705BF08040A4E6A4A5D480029B3AD52 | |
| ab6cbef2be334ee89473fa648f356477 | HAS Identity Provider | 15.6.0+56 | 7/28/2023 | 306F8D85A3290A799E8F0FF1DE93E6EC53020C4A93C4222B06B981EEE41EC1FD | |
| ce61bbdca01748f69229e78b778ea16f | HAS Identity Provider | 15.6.0+54 | 7/13/2023 | 134BCF33435AB008169F1037B5E8A148B4D003F97AD2B048A0106B8D18A61298 | |
| c9979b033fd44eb4ac6f90baa63a6478 | HAS Identity Provider | 15.6.0+53 | 7/4/2023 | A9F329FB04A5725E242F684C2C7E6B63A43D2D807B4518BD3E5BF22CE514DED9 | |
| 5931ace7ef134820b1416a9e7a7a2375 | HAS Identity Provider | 15.6.0+52 | 5/25/2023 | E14710B49F84163BBAA6ABDA97A461A98ADBEB99036B4283713C3ECD416D3727 | |
| ddd4930caa604ec181a31ee45da56eed | HAS Identity Provider | 15.6.0+49 | 4/18/2023 | 8AD824C9C8E654904A21EA8BAC93C2684508E0C6C4F96F5F7DB9FFAF76B42416 | |
| 0a7094c9606b481a847404ea235e68cc | HAS Identity Provider | 15.5.0+93 | 9/7/2023 | D14BE39972ACEB106CB7636516C8DD2001F97D8CE44047FBBE37159135DDCA52 | |
| fdf405a367224962b59646aff1d58d3e | HAS Identity Provider | 15.5.0+89 | 5/23/2023 | EBFB436801058AE4D56B092E43289F4B98A16EA49730738B5A5E189D67F30FA3 | |
| e38be87ff1a54ab9a1887ae4a1461c52 | HAS Identity Provider | 15.5.0+88 | 4/17/2023 | 35A455B105FFA027F4290C5B3B6773B0D97C6122419E1496ACCB69FA084B5556 | |
| 5d5b95d51f974ab788cd5e01ef9416f2 | HAS Identity Provider | 15.5.0+87 | 4/3/2023 | 2446F3486EE33C9C10EF0E07CA317C30F00398E401295E7CAE85C162DCAFCA73 | |
| 4129d4a1ebb24f56a2f4f09f81fd5680 | HAS Identity Provider | 15.5.0+85 | 3/23/2023 | C43DC13E3D5571F4763E5AA98DBD9FDAF9B883E9D8BAC5639B4F8DAA3E389BBB | |
| 1506ad2c079a458ab393ba513d9f1b23 | HAS Identity Provider | 15.5.0+82 | 2/27/2023 | F581E02E7EC6E5D1017D6CC1A2444E880EA5513459A67F8C190DD68A79D5E586 | |
| 9eab92d36d744cf7ae3a1f7a2aac7184 | HAS Identity Provider | 15.5.0+81 | 2/17/2023 | 00442B303EAD0C44E3420CC09ABAD78DF3DD8E5382160EB85079D38016387E43 | |
| f608b2384ce0432a8dbe7a65829f4f19 | HAS Identity Provider | 15.5.0+80 | 2/10/2023 | A0588132CAF237D422A2ACAC8146512BAD608C7E6BDC6EA3E0528B135E03E439 | |
| 7f454fbc3c0e431eb8f0a1ca1287044e | HAS Identity Provider | 15.5.0+79 | 1/18/2023 | D6D1BAEA4CE3ECC24578A4A3C512CDDAC98383243149ED7630038D877ADE99C3 | |
| 87594fb8c16d41b1bc095e5670c61aa0 | HAS Identity Provider | 15.4.0+52 | 7/28/2023 | B519A45F2E70316E18977541965F04021E08F8996B51ACE48B519520F14D2190 | |
| 6170f235cef244599a05e642c36cde85 | HAS Identity Provider | 15.4.0+50 | 5/9/2023 | D84A2C7E11BCC8064808479DBA65E749BF45C20A903BE18EA3340F27C5C5230B | |
| 0c1267be865340c0b5f438ef483ee377 | HAS Identity Provider | 15.4.0+49 | 4/17/2023 | 641B609069DB5C4C03CEC85002050DA805F5E9A2B5433AE70368376810CEB20D | |
| c6a63dd9192240f4bc3b93c25d765247 | HAS Identity Provider | 15.4.0+47 | 3/29/2023 | 8F3D99364B5AF3B025651A33566BA8BBBDBB3335FF5416EC4445FD8FCD481790 | |
| c0d9aa1a84294e5b80e93f0283d6d3b6 | HAS Identity Provider | 15.4.0+44 | 2/27/2023 | ECF1474513A526CF03DEBCD5094F3F62CB343A7A5FF91C943E84F4E238DADBD0 | |
| fa187c5cbefb4d938926205cd1b398e3 | HAS Identity Provider | 15.4.0+43 | 2/17/2023 | BB3432D6CCF14A55933C9C29E3397FB46E0002D2EC9DC9EA2EB35B847BAAB14D | |
| 3018aedfe2fc404e9fb4d56f90f69b33 | HAS Identity Provider | 15.4.0+42 | 1/27/2023 | C6BA7CD0AAD47150C73B3B3F12DC3C49AE4771942BEA8440FAA37FE792A378FA | |
| d306663939aa45fab90f0cd713cc1994 | HAS Identity Provider | 15.4.0+40 | 12/23/2022 | FD01243DDEF08D371058CB0D8B1EAE8FF0B2E2267AE33C592664D62A720A71DE | |
| 7302ab832f3d4a98a736bcb80806087a | HAS Identity Provider | 15.4.0+39 | 12/12/2022 | 369C8F7F5CE5A95F779433ED223FC79CBF4A39D7E808C84DF9B9EA8B819102B4 | |
| 16c4a6da39d94f47ac7ea6954d5c9946 | HAS Identity Provider | 15.4.0+37 | 11/16/2022 | 4EF9D1FE00AD030EA061928D321C6AB6DA12AE68D4EA717EEA72D27840DBE703 | |
| 12163105168440a7842c286deb590eba | HAS Identity Provider | 15.4.0+36 | 11/7/2022 | 1A372D03EE63D89882B73E4A45351B71B3425F68E6028CBE6AFC664406335992 | |
| 4c07417f6e014f489fc9977f8ad47723 | HAS Identity Provider | 15.4.0+35 | 9/28/2022 | 87BEE33623F158B8A56839BD52EA20BED89EE221274C93430A3522C4C81C66DB | |
| 712ebb22f72044439d1f51b624a848fb | HAS Identity Provider | 15.3.0+89 | 7/28/2023 | B82BF20E6837FDB52F84B3DD9BF9EC1D29BA654C0B08E1B663667FEF08C96A94 | |
| 19d6d751fd48438882e7cec34c86f831 | HAS Identity Provider | 15.3.0+88 | 7/13/2023 | 257530E629FABFD7AD3C17641DEAD4F210FAB0CEC99F5AAC6E7F95EA23B1ED5F | |
| ec65b3760cf947648d77745ffbf3ba5d | HAS Identity Provider | 15.3.0+87 | 3/31/2023 | 30CF2133B10993716865F4FFB84ADC12F56354745B9E5EB3B9308D2F58B18771 | |
| a274ab44e80c42019be19ecfa8d7426f | HAS Identity Provider | 15.3.0+81 | 3/6/2023 | 890BAC8DB1EA9CBEC6B671F5B5B4EEBD33625DE0765E40C701927ACEB0CE9FE7 | |
| 4d19544dc8fa47969468ecc83989e280 | HAS Identity Provider | 15.3.0+77 | 2/24/2023 | 6B1B45B95B0B0B871B7B56481069EF639DBBECFEEE4A5B57284BB4B6DAFC3E3A | |
| c2b06028ade947c290e2103819ed4309 | HAS Identity Provider | 15.3.0+72 | 1/26/2023 | F5483039E2D7DEB0D6440E07DBAAC1251E518FE49FE77DA17076D02C30320FD7 | |
| 14753eb99e7749e89098392be735a872 | HAS Identity Provider | 15.3.0+71 | 1/4/2023 | 8CF02F4E08D7AFBE6D74AE7B8BC126A3ABF8CEB87FD316BF8C77CF46CAB34BDB | |
| 2d8635b9cdc24a77a8336f10ac3da5b9 | HAS Identity Provider | 15.3.0+67 | 11/18/2022 | FE85ECFEF5C5C43B6E2BB7DA4FEEBA49F3DF344F8511803105B587EF4FF823E4 | |
| f215d9869b4647ab9588760621ab339a | HAS Identity Provider | 15.3.0+63 | 11/7/2022 | 1DE734F72606CE98F740E5F8468D035E0FEF64F35B37D4D6B3F47583CF5F0EEC | |
| 25bb7d80a2da4c1a9f8c8c682fe3694c | HAS Identity Provider | 15.3.0+61 | 8/3/2022 | 6C762FAD72D997A8F0ABC01F118E0A597A8B8D6FBDE543A8B364DCE67CC5F7A3 | |
| f918e72d486240bc8d7702a16da10a52 | HAS Identity Provider | 15.3.0+51 | 6/22/2022 | 1F0CAA32BDA0D9865C0EE372EECDFD040F7B3F4B9B4CCD90188AD55D9500CD97 | |
| c98e3fdc333c421fb05018a461914931 | HAS Identity Provider | 15.2.0+57 | 2/20/2023 | 13B30276BC61FA1A114B61D057C23136257E5CED6B7391CAA824A31CCE006D8F | |
| 0bde462447d14248863acca3129dad32 | HAS Identity Provider | 15.2.0+56 | 12/23/2022 | D3FCEBF52CFF28A3624AD47A3CC85BD8457C00667EE4A6F34E56D8C10B4C0196 | |
| a6c629099b6f42118e27c1b25bf654e6 | HAS Identity Provider | 15.2.0+55 | 7/26/2022 | 413DB0461044B4DF89FD9DF57302556CAEE4059979B6018E0A9C427241618E6B | |
| a37c0e79a79f4f3798c07e14ad719de0 | HAS Identity Provider | 15.2.0+54 | 5/9/2022 | 5C94A0CCC400F495CD69A1B85567F46CAF771E1F5D050C1B81D8E701CAB11F8E | |
| 6eda7724644b4ab495e6fa366d4644b8 | HAS Identity Provider | 15.2.0+51 | 3/30/2022 | 921BE07708C27B3169257822E4FD7C89A2814BD662E80F0E4A130A0CAEA35E51 | |
| 02702e2b6d7d43f4be68d81b35a94451 | HAS Identity Provider | 15.2.0+49 | 3/17/2022 | 062D9C2BB4FF7DBBDF576A54542E3C81433C4D6C4CD378BA29166D94B520014E | |
| 90f2d1d8300e4bc384066f332b9dbe13 | HAS Identity Provider | 15.0.1+59 | 3/9/2022 | 021441C8CB62571DFC30A6DA2F074F435035A85C6B7A0EDF4A033C50E8738C13 | |
| 808cd8b9752742899325ed34e24f4448 | HAS Identity Provider | 15.0.1+58 | 2/21/2022 | 881A2927EB78681EDAD56BD1EAA38B0713FD155821186AA0541EC68BC4A3D0F4 | |
| 8e8004eed43147aa9ac22f2e63fcd86a | HAS Identity Provider | 15.0.1+54 | 1/24/2022 | 3B4F8DCFA97AD53D59E21C5F623BB634FCAA225F25FA2C894755DF7CDDC47EF6 | |
| aec6cf9f607246959ba469f6f87bfbf0 | HAS Identity Provider | 15.0.1+45 | 12/14/2021 | 5A2D5DD18A2384D16252A6120F4671896C1EC2426600A236B5C9767D6BF56A49 | |
| 7956a433bd7e4f0ea5531f67ca318dc7 | HAS Identity Provider | 15.0.0+175 | 3/25/2022 | 9F56FDF4891A45F1F2984FCED13AE2FDFB8A7DE12742F04A36862D6508573130 | |
| 16f4c242d1034030ad051b51d6e3cb3a | HAS Identity Provider | 15.0.0+173 | 12/13/2021 | 0383206BF2E256C9B61B9400C3708764152C974EB9794F865445ECC82FEA6132 | |
| 55535c1d4df74a6085cc1c7a350ec768 | HAS Identity Provider | 15.0.0+168 | 10/13/2021 | 4611B533831005B7C6A718479D185A5B302A184F2D8F13D6BFC8B341B3ADAACE | |
| 446d91491d0941da92432bf92c65ed82 | HAS Identity Provider | 15.0.0+157 | 9/13/2021 | 984D59A6A1AEC27DBF9694FDC6457BCACD97AE486E9BC28669CE0884C4D484E4 | |