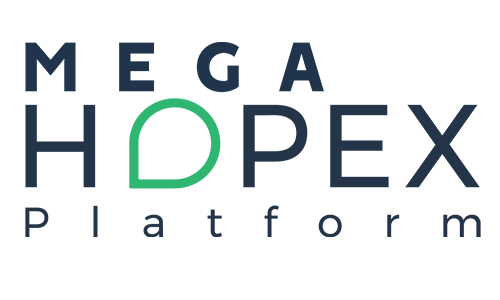 HOPEX Core Back-End V5.0 CP2 HF3
The core BackEnd of the platform that enables the business logic, database access to the repository. Build a digital representation of your enterprise by connecting business, IT, data, and risk perspectives in a single platform. Select which connections you need to integrate and analyze immediately, while having the option to build upon this knowledge and scale over time on a single source of truth. Get actionable insights to collaborate with all stakeholders to align on your company's business objectives and demonstrate the immediate business value of your projects. Seamlessly integrate the HOPEX Platform into your digital ecosystem for a faster time-to-value.
Summary
HOPEX V5 helps enterprise architects address the new challenges of the digital economy. With this new release, all the products have seen numerous improvements with a specific focus on usability to simplify the usage of HOPEX. As transformation doesn't happen in silos, this release enhances and tightens the link between Enterprise Architecture, Process, Data and Risks perspectives to develop synergies between these four dimensions and foster collaboration between all business and IT stakeholders. Therefore, in HOPEX V5 we introduce a brand-new Data Governance solution to understand and govern how data is captured, used, and transformed. We also developed new modules to manage IT compliance and Business Continuity Management to protect and improve business resiliency.
In summary, HOPEX V5 represents the Next-Gen EA platform with:
Connected EA: connecting on a single repository EA with BPM, Data, Risk perspectives
Automation: with automatic discovery of applications, processes, and data; and many auto-diagraming functionalities to accelerate projects and improve productivity
Smart insights and recommendations: with our new dashboarding engine quickly build your own dashboards to analyze the data. We also developed a new smart recommendation functionality for application rationalization and cloud migration.
Key Features
HOPEX ITPM / HOPEX ITBM
HOPEX IT Architecture
HOPEX Business Process Analysis
HOPEX Data Governance
HOPEX Information Architecture
HOPEX Integrated Risk Management (IRM)
Requirements
Dependencies
Documentation
Release Notes
Latest version
15.6.10+6560
Publisher
MEGA International
Versions
HOPEX Core Back-End V5.0 CP2
hopex.core
| Id | Name | Version | Publish date | Checksum | Download |
| --- | --- | --- | --- | --- | --- |
| 2a5b6fef91c443aa81851eb4464d01bc | HOPEX Core Back-End V5.0 CP6 | 15.6.10+6560 | 9/6/2023 | CD1247F90AC61AB515E2F1AD3A1D65E0B6D20270189E4311B2B195D2F1C34B30 | |
| 520b201a50c5464ba2b64771e71b785e | HOPEX Core Back-End V5.0 CP6 | 15.6.9+6551 | 8/24/2023 | 35F3FC33EA2DF1028E7A2BF5D77AC8A91D9D4C64C69537768C4D3957FF7E9949 | |
| afefad0f866a4799a5249422837826e6 | HOPEX Core Back-End V5.0 CP6 | 15.6.8+6540 | 8/8/2023 | 2438B66A943DE31F1F3A6DD8BA47AF53745675CFED6EDBAE48E788F4991D0423 | |
| 845a459cb6c04c768e6137acb381e048 | HOPEX Core Back-End V5.0 CP6 | 15.6.7+6534 | 8/1/2023 | A3994D873B0F0889D9A4B2901AA6E40B9B90D6854197348F7106B06F03200E49 | |
| 8d923cef8b8848babde643261643aaf7 | HOPEX Core Back-End V5.0 CP6 | 15.6.6+6523 | 7/19/2023 | 11316FF4F94E9AEAEB70CECB6E8E4986659435D5DC95045331FCA6D25F92BF2E | |
| 4c4e3b9e421b4a038e5fc4fe6355ff25 | HOPEX Core Back-End V5.0 CP6 | 15.6.5+6515 | 7/10/2023 | 19679ADD9D2592CCFE39D3FD38ACFBB2A4B9725AC3B7E2943455F3B070FD83C5 | |
| 354c7080b14f4a46b24ec47facb7916c | HOPEX Core Back-End V5.0 CP6 | 15.6.4+6499 | 6/21/2023 | AAA494229CE8BA37551E592488662395F301844CF7CAE03044D5070AE78708F5 | |
| 60b6e648c76844f9ab24e34097a1a50b | HOPEX Core Back-End V5.0 CP6 HF2 | 15.6.2+6479 | 5/29/2023 | 7FBE4B23C7E43C79320EEBA0DADE73CAB738C42519CE05DF3673105C574D5296 | |
| e8e7f66b96b74a06954b5deac999909c | HOPEX Core Back-End V5.0 CP6 HF1 | 15.6.1+6467 | 5/15/2023 | 1C9133A1B0572CCF510B01D1FA79468825CA5A78F0648F9D2C2F315B5590C307 | |
| d57722a851664deca2ad8f69b8b8ed00 | HOPEX Core Back-End V5.0 CP6 | 15.6.0+6450 | 4/24/2023 | DAA74AF9E161F656568D61E23B84F10DB5D6CA9FB3FAFF1CFF11F3F09E1A5EEF | |
| 897f782785634c0dad8a3a3c3e6646b9 | HOPEX Core Back-End V5.0 CP5 | 15.5.16+6563 | 9/11/2023 | D54232549D2FD6DC25DC9860BA2BBC010226F29DB14902F38B0B66DA3C3C6F50 | |
| 01925ef55166446e8a9dbf8c7ca8dc6c | HOPEX Core Back-End V5.0 CP5 | 15.5.15+6511 | 7/5/2023 | 2C65A759ADAF331E0443096760772E8E92FC0CE879FFA954FA3D88FD656324E0 | |
| d545a3c48cb94c03a40b35430562c76f | HOPEX Core Back-End V5.0 CP5 | 15.5.14+6498 | 6/20/2023 | 43B3B596DAA031584B0BEEC143DCDFB5C089410606762BFE2DDC75E2AB45C01E | |
| ae70fab400c84a5bbc42fac05ddf7f94 | HOPEX Core Back-End V5.0 CP5 HF13 | 15.5.13+6484 | 6/3/2023 | 2AB47B9C278B53826790C4958D17A7C8BD8D7DAF05867648D3DD2EFF9B3D935A | |
| 26f21a59980e402884d583cf943a6133 | HOPEX Core Back-End V5.0 CP5 HF12 | 15.5.12+6480 | 5/30/2023 | DD839DA220DC750BA07B26F9BA8F72F1DA9F70EC3A89A775EF2C0F234B6D1811 | |
| 81d2f4ade08c4d1c90eb4f21c49e31d6 | HOPEX Core Back-End V5.0 CP5 HF11 | 15.5.11+6464 | 5/11/2023 | C711D9B75B550E5F72DCDE6FD5AD617F8FF19B68DA02BD0E4867D9D185AFD601 | |
| dddde2c38e824b4c9b1b8a432d1240ed | HOPEX Core Back-End V5.0 CP5 HF10 | 15.5.10+6457 | 5/3/2023 | 2DB27743C51491320C139C528B6EDC79B319404249894F60F8FA409CE10F528B | |
| f8dcdb7234404ca4b9760db8161f7446 | HOPEX Core Back-End V5.0 CP5 HF09 | 15.5.9+6451 | 4/25/2023 | 70704F2FB87BA4FFDED6B3761A6415D544C8DC51733B00010491CFE4FA68A024 | |
| 3b5e829f966540f7ba807cc9bbca9ad0 | HOPEX Core Back-End V5.0 CP5 HF08 | 15.5.8+6439 | 4/11/2023 | F614C8484C231864F71B6D7442E6905818902A568C58A01E5A04D517433F809F | |
| 28931f4de2994a3b98754ae3663a8309 | HOPEX Core Back-End V5.0 CP5 HF07 | 15.5.7+6435 | 4/5/2023 | 6A8D00E7AB0D4CEB1122EA319D60A3BDF0DF8EBD83ECAB58469078A11D111791 | |
| 54cd2384f5494d098c0762407897fe95 | HOPEX Core Back-End V5.0 CP5 HF06 | 15.5.6+6429 | 3/29/2023 | 5EB486B99815D2860517394A5367FD8F8EC2BAB8CEE767160FF0B3C89E1377AC | |
| 08a4ad11640043c7ac6e582f8f15af5e | HOPEX Core Back-End V5.0 CP5 HF05 | 15.5.5+6417 | 3/15/2023 | 55DCF26D00BCBA4E6D95C5D0C8533B1716D804D13C9906E86A3738DD1D91D482 | |
| 8753b480deaa48a38829df3177e6fd28 | HOPEX Core Back-End V5.0 CP5 HF04 | 15.5.4+6404 | 2/28/2023 | 9E27D9B2769BDFCD2C66EF690EF78F502982E9B91050E5FFC9F06BC4B5A4FFD9 | |
| c1e0b15a2bdb44ebbc5c0a2b8c1fbd9d | HOPEX Core Back-End V5.0 CP5 HF03 | 15.5.3+6398 | 2/21/2023 | AEC479D91D8400646C804B08B06E66440D6C93E97794E6DEB5205A162F7151BA | |
| 06d620c00e89481da179e85e85c9df5c | HOPEX Core Back-End V5.0 CP5 HF02 | 15.5.2+6390 | 2/11/2023 | 7C0E3643FBC3FCAC286A8A5F98FA10211108A277C58F5FC433449989B4775520 | |
| 804feb9a26a5461f8170a8f75880ea79 | HOPEX Core Back-End V5.0 CP5 HF01 | 15.5.1+6381 | 2/1/2023 | 3633E448760047F5B93B1031D311401116A659378FBEC0F15D7EF334075535EC | |
| 24bfdc4e46944020bb5682ace59c7441 | HOPEX Core Back-End V5.0 CP5 | 15.5.0+6373 | 1/23/2023 | F86063B0731328D9B0590C4C86B16165E95FF526F3C64F82DD82744D20CD1795 | |
| 78956c84db5d40bca900435102dd4304 | HOPEX Core Back-End V5.0 CP4 | 15.4.29+6550 | 8/23/2023 | A87634B11197EEE1CC9B3DD13524F4502DA23B88DE58288F61C871B78DD5E225 | |
| 23f43467d17b4231a49f4ddf8c44ab55 | HOPEX Core Back-End V5.0 CP4 | 15.4.27+6511 | 7/5/2023 | C96C6158983702037512C89EF9962F410CF1CA7A1790FB499616810459F58FEA | |
| d6733222e0f346e2a7aee59ae8c7e2ae | HOPEX Core Back-End V5.0 CP4 | 15.4.26+6499 | 6/21/2023 | 7204D8C887E0E0FE635D324B4ED9802E8372D6707DA00B4B1D1651E61715CDAF | |
| a9313882aff24283abd784699bdf8a95 | HOPEX Core Back-End V5.0 CP4 HF24 | 15.4.24+6462 | 5/9/2023 | 60982C9D2C231DFE077035ACA8291AEB795398B5688DAB71AD9A263DFEEDAE27 | |
| 68a07d24f999488f9561e1144ad6817b | HOPEX Core Back-End V5.0 CP4 HF23 | 15.4.23+6456 | 5/2/2023 | 74DA6D3FB4C9825638EA49865E7B8B9A05D68C9266AA25AC676C9FF742771144 | |
| 44bdb795cd6f43ce9c9d87699a106948 | HOPEX Core Back-End V5.0 CP4 HF22 | 15.4.22+6446 | 4/19/2023 | D9DF6D9E36D5F4CC0EA41EF07AD1E1243F87361EF84AE0E92A73E9165470F700 | |
| 15365a5284df400bb4653e9c4c9751e2 | HOPEX Core Back-End V5.0 CP4 HF21 | 15.4.21+6429 | 3/29/2023 | 427BBBD27EAA26431AF32982912DCB09F7EF1050BA93D11430D93BA8C5EF837D | |
| b067f7cf2cd444df9366e82fabb62146 | HOPEX Core Back-End V5.0 CP4 HF19 | 15.4.19+6408 | 3/4/2023 | 03826BB75A1F5AC9FA974951E4033E7CAFB3E4B7B72A4640BB6C422AA7A4FE46 | |
| 3e9157c714e74ef48bb35af5f8705ebf | HOPEX Core Back-End V5.0 CP4 HF18 | 15.4.18+6399 | 2/22/2023 | A92BD4CFEF706AD9C0002C72E6890B0808C418C60355D02A2EEBDD9400BA6A0A | |
| acf36d054328402084844557effcdcb7 | HOPEX Core Back-End V5.0 CP4 HF17 | 15.4.17+6394 | 2/16/2023 | 5307D08242C2DCABD95D094661E5D291415E443F465F9C3F3462B62225B07C95 | |
| ae006bf06d894d98b4cb6f31ab386da5 | HOPEX Core Back-End V5.0 CP4 | 15.4.15+6386 | 2/7/2023 | 141795EDFB41710C9B9839C83BF04136235C0DF3C8B938CA79A4292489F96860 | |
| 32996e1b8a8645929a15f3dfddb3cd09 | HOPEX Core Back-End V5.0 CP4 | 15.4.14+6380 | 1/31/2023 | 1685B583D3F12E72E516C0F1538AD8B96EEBC948847AF90F2B828023456B53BE | |
| 9892a096e98d4759a39f219233468c05 | HOPEX Core Back-End V5.0 CP4 | 15.4.13+6374 | 1/24/2023 | F85A3C153A70399210DD7184A4FE836446644F202942B9109A47469AEB17428E | |
| 2c37ff4e046c4b8bbd1639cfec28c59f | HOPEX Core Back-End V5.0 CP4 | 15.4.12+6368 | 1/17/2023 | 1732728DFAE4FDE67C22202F8865A4FDB3F490DA502E919ED597696B1DFAFFCD | |
| bf84e4f23baf4a4a86979c43b833b92f | HOPEX Core Back-End V5.0 CP4 | 15.4.11+6363 | 1/11/2023 | A96BCB45F3C2470ABB6EE4DC1528395F229ECB7C9C36742A0D55BD398ED2AE10 | |
| 0a901e8f746a4ce1afd012d3f3aff559 | HOPEX Core Back-End V5.0 CP4 | 15.4.10+6356 | 1/3/2023 | 9094CCDF45269A3B8E02B3F15C26457B31DF8A136D2C082E9A1E2EF94D2167C7 | |
| 29833e47fef143c78124e53fd6210c46 | HOPEX Core Back-End V5.0 CP4 | 15.4.9+6350 | 12/27/2022 | AD2B3080A9283659A25A4388D27189AE8A200D9201E6D27438D52D0825C42D8D | |
| 594f8bc380cf4c26892ed2854dc9f92d | HOPEX Core Back-End V5.0 CP4 | 15.4.8+6344 | 12/20/2022 | AA82E66CC9DAE096D6ABA1063BC5A4483A71FFD01135D8EB11C05FA1053E201D | |
| 14d53804390b45cc9f0d56508701a554 | HOPEX Core Back-End V5.0 CP4 | 15.4.6+6327 | 11/30/2022 | 9A071407CCADCDD180A6EA4D5BA944D1D6F641BA8337E854716DC9E5ACD53517 | |
| 77d70e73c20d489492eb4367ba9a8f7e | HOPEX Core Back-End V5.0 CP4 | 15.4.5+6324 | 11/26/2022 | 66B7B568055245DA3C15020A9E7107222EB03C7866BE9C566F96B7411786DA2C | |
| 9c7e7df155814520806dc77722df9652 | HOPEX Core Back-End V5.0 CP4 | 15.4.4+6314 | 11/15/2022 | C8A115276EE7F774A50091864232532F3DCD12AF30587014D49FB2E262BE9DE6 | |
| 7a006c8b56734ce98bcf1ccb4a4f6d6c | HOPEX Core Back-End V5.0 CP4 | 15.4.3+6309 | 11/9/2022 | 5E06D99F93D59AE94ACFACF434D69F8252018500B2BC8BB08F327711C299F091 | |
| e820d618c1f54e59aff5771813a31f9c | HOPEX Core Back-End V5.0 CP4 | 15.4.2+6296 | 10/25/2022 | EFC1CE9FE3712EC34EB9AD7A2882D7CF6EF8E52EF35D431E5BD0371E5A7B8FC9 | |
| 882c6d4467374bae983268115cbf6d99 | HOPEX Core Back-End V5.0 CP4 | 15.4.1+6285 | 10/12/2022 | EAFA3D3944A6ECF0436970FF7054136BA226E5A8A7275C392FCF0FB3D1C34B14 | |
| 143cbfcf403743ebbbfb3082b67d6f18 | HOPEX Core Back-End V5.0 CP4 | 15.4.0+6277 | 10/3/2022 | 6C109098D71D9BE2D42298F388BFED1A373EB773043F22B0084B63F58250E14E | |
| 97f4cf6d310e4d26a34ba0c9b7a63086 | HOPEX Core Back-End V5.0 CP3 | 15.3.27+6555 | 8/30/2023 | 0AA017BDD76C2BE8C3DE25FEA02C191E335E8E1CECF9240BF67ECA56EC46F77F | |
| 7cd1bd12cac6474f8674297f9dbf0159 | HOPEX Core Back-End V5.0 CP3 | 15.3.26+6524 | 7/20/2023 | B7F0A15AA471E43529C1038C3B6B4328BB426D62944E3256BE5802F53D6FDF0A | |
| 501bca7cbfce428dba183958621c051c | HOPEX Core Back-End V5.0 CP3 | 15.3.24+6433 | 4/3/2023 | 3C571A73639BF2FC7E5163169889EB7243597502B41CC865B225E9699DC2CB0A | |
| bc8caa568e9a41539293036777fbeb36 | HOPEX Core Back-End V5.0 CP3 | 15.3.22+6410 | 3/7/2023 | 707F3AC34485C784C4C2ECB4274E5D74AC1AEF4EA19851AB6A080C3439690231 | |
| 5196f39b0c124bf2a10576d9fb7a013d | HOPEX Core Back-End V5.0 CP3 | 15.3.21+6402 | 2/25/2023 | 19C3CCF97C98D4D06D6A823C194F86A5EC808F242DD43A7A2C826D5F949D14F1 | |
| 9cc289024f614e07b0bb4a330d804574 | HOPEX Core Back-End V5.0 CP3 | 15.3.20+6381 | 2/1/2023 | 1BB5A12CF0C22DEB1836135D5DB0A25A17685F1FE09662DAF994E3A0EE32EC7A | |
| 72a304bacb8c4d5486543c28a372c6ba | HOPEX Core Back-End V5.0 CP3 | 15.3.19+6362 | 1/10/2023 | E23D0FF041085D55B774367AF49FBBE647CFB5B9629157B5FCDF22D43407D03A | |
| 49cd617315f145308ade4dfd29859ef8 | HOPEX Core Back-End V5.0 CP3 | 15.3.16+6333 | 12/7/2022 | 6C0543BF6893880D5151C2A87BFB0DE3C7A75CFBCC4FEEF418610A4E712F974B | |
| cf48c08b6e5f4a1585724f2fee5951d9 | HOPEX Core Back-End V5.0 CP3 | 15.3.14+6321 | 11/24/2022 | F53C38264CF38C31538FCEE1B5DDA0D9C10A4BFFAA81E4D5AC455C075E4B9BAB | |
| 73bbc6c0e50b48ac83851827cbd69ed7 | HOPEX Core Back-End V5.0 CP3 | 15.3.13+6309 | 11/9/2022 | 25675DDEC49AB7C890ED2F2387282F97034E524B3BEEE306AC18A303A97EAD83 | |
| ac4ef2707d6d49c08ffd982f50d0a057 | HOPEX Core Back-End V5.0 CP3 HF12 | 15.3.12+6302 | 11/1/2022 | E4822DDC851F09BDF80E5711C057BA0646CC9E41AFA5486034BDBB34E1338A01 | |
| ac2ca52f29774f3f8256f8deac1a574b | HOPEX Core Back-End V5.0 CP3 HF11 | 15.3.11+6278 | 10/4/2022 | C1491CC500A4C212C60741335F79E73B3176AA07A0EE4C313FAB5E7AE1D36A80 | |
| 467e7e5ca24748c29559c1fe4919611d | HOPEX Core Back-End V5.0 CP3 HF8 | 15.3.8+6254 | 9/6/2022 | CBB2A55C118C24CD712EB9CB365086C3999306C141E9BF0414823D121DD33435 | |
| 3b8ce54c907142a185fd0afb22811039 | HOPEX Core Back-End V5.0 CP3 HF7 | 15.3.7+6231 | 8/10/2022 | CBE4633358D7C013B6B0A6AF59D538612910CCB91379235B9B77118B7FC408C8 | |
| bc10e895d6984eb0b984dc66f6a9e389 | HOPEX Core Back-End V5.0 CP3 HF6 | 15.3.6+6228 | 8/6/2022 | 482C5903C1AF9FCC31CF3451FF00DCE5CC4B7A9B7A4C4FD2A26FD0EEFD5F5DDC | |
| 0f40397a61e54c0192f601e52ef7778d | HOPEX Core Back-End V5.0 CP3 HF2 | 15.3.2+6212 | 7/19/2022 | CD47A4C4C6C0637F6D00E6E9ADF955215A03D5A50E75C09A02395CDCC027837C | |
| 003a248a47ea4e1fb5f473a1708ca921 | HOPEX Core Back-End V5.0 CP3 HF1 | 15.3.1+6204 | 7/9/2022 | BAB7A16BD77BD974C5B7B8CF2F58DDE2F1B70EFCED450FC9EA600FA88400775D | |
| 73e8aed9727b43e6ace81da63bcda3aa | HOPEX Core Back-End V5.0 CP3 | 15.3.0+6191 | 6/24/2022 | 346C96A23BBF7BACE09ABDE38B00A1F615A1EADAF25032DE8CA97015948DA9AC | |
| 11a1ba59d2af4ea1bb012d7aa85103a5 | HOPEX Core Back-End V5.0 CP2 HF13 | 15.2.13+6399 | 2/22/2023 | 2F7E5BACD590B594F4798501A8D7A6C89F4B6FD668C2AD1993E21BF6087F8767 | |
| 8c68302f75924cd988ffd642134d6f52 | HOPEX Core Back-End V5.0 CP2 | 15.2.12+6356 | 1/3/2023 | 9373EBC50F8C388D73B02DD606F4AF61F286A26A6C3C0FF587F59879A7A7380C | |
| 9eee918ab18b4b1d8143a482f76d7a11 | HOPEX Core Back-End V5.0 CP2 | 15.2.11+6344 | 12/20/2022 | BE3E8DAB013AC6C94D4FB219F70CB2E5B66C98A17F467CEE0B8F47D3141E7BA6 | |
| cc940866d6b64f7f8ea81f4069a8fc96 | HOPEX Core Back-End V5.0 CP2 | 15.2.10+6327 | 11/30/2022 | 696FF3EE61E66D87204FF78A492920D6D88BBC5DD65F18686BF59CE73B6EEE38 | |
| da38ac676f62409d8f1555a68aa09ac5 | HOPEX Core Back-End V5.0 CP2 | 15.2.9+6321 | 11/24/2022 | C85D1FF908DB67A23EBC0EE59CDBE694BA49408005033032503CAA4E515A94AD | |
| 035f4f0408d543019c50ffa58a9cd7a1 | HOPEX Core Back-End V5.0 CP2 HF8 | 15.2.8+6218 | 7/26/2022 | 52A9D90509EB1CC59B64C9D40A69CE3019814C7AEA4BF97EBC6613DE2A50339C | |
| 02b56c526bcf4137a1eafcbfd94e8a95 | HOPEX Core Back-End V5.0 CP2 HF7 | 15.2.7+6181 | 6/13/2022 | 2361693593B59A168697877321BE3F8B585C276C6C97209869EC419A25A98715 | |
| b488304546b8429cb6a21fe28a2d6bac | HOPEX Core Back-End V5.0 CP2 HF6 | 15.2.6+6176 | 6/7/2022 | 76804AA2539AA7267D21459C9BD1F196217016F2F857CF78C1AA5E61C8196299 | |
| 3b6a8c4cc2ef483480f192d321988481 | HOPEX Core Back-End V5.0 CP2 HF5 | 15.2.5+6165 | 5/25/2022 | 49FE9FE6FB244A65CE8CBE52079A78944B8FD9A4A93D69F2DF6F0AA3D903DEDD | |
| 84bad343722b49538f8592cfa5e9eeb0 | HOPEX Core Back-End V5.0 CP2 HF4 | 15.2.4+6158 | 5/17/2022 | 004656BC4236D058F02D6BB7783F2EE988678FE2E2BEA7069DFE43216112B7C9 | |
| c8ed01b9eb7b439ea195cdd8f6170299 | HOPEX Core Back-End V5.0 CP2 HF3 | 15.2.3+6151 | 5/9/2022 | 224DA9809E78744213F07B5D8C07183A8A8D56896E69403A81325156DCE7E42B | |
| 07fc02c531ff4f329b5a7f83e88f5b96 | HOPEX Core Back-End V5.0 CP2 HF2 | 15.2.2+6135 | 4/20/2022 | 9208F224B2FAF3E5C6A45BF71EBF3EA2F22C92D19701150DBEB031811D212150 | |
| fd4d90e3d5dc461495e9280fb8530164 | HOPEX Core Back-End V5.0 CP2 HF1 | 15.2.1+6123 | 4/6/2022 | 1F6E1D83F898ECC083E0F5F53D66010B5B316DF8E496CAB492598BB1AAC9786D | |
| efadf5445b3a4f5db0d327f0280b2c48 | HOPEX Core Back-End V5.0 CP2 | 15.2.0+6110 | 3/22/2022 | 3924157D424D3993F2DEE124F16E301429DB44BE6E4AAD8DAFA6477327F45185 | |
| 391721f110e9481da0eaa91cf4f6d53c | HOPEX Core Back-End V5.0 CP1 HF6 | 15.1.6+6112 | 3/24/2022 | DF65DB312BDF31E57F384C99827C13B72A5D44E673A4C97D1B804F3BF9232B01 | |
| 1767066ee66f4981884f822deac01ab4 | HOPEX Core Back-End V5.0 CP1 HF5 | 15.1.5+6102 | 3/12/2022 | D47D8CDE883FF49BF93F6D5896BB7A1D71B8AAB2C277DA6651E4C1E4F5F26FD5 | |
| 255d75c8c32445989267a36236c395ec | HOPEX Core Back-End V5.0 CP1 HF4 | 15.1.4+6090 | 2/26/2022 | 82C21AC625463A423675D93F20C9B2029C30E92016AEBDF3DE354BEA22EC96A4 | |
| c417c95a270c47198785500e452c53cb | HOPEX Core Back-End V5.0 CP1 HF 3 | 15.1.3+6063 | 1/25/2022 | 9D6D9E7C024D270B5E0AEC8673CAAB44F4005B5ACA2D729D756AFAD7D8BB2C14 | |
| c04af96989794de2a445b277c2157855 | HOPEX Core Back-End V5.0 CP1 HF1 | 15.1.1+6050 | 1/11/2022 | 0DC4E7FC9D89E87AD4D81D7BD6DC72BA4AF3B7BB5A1EDC89C9D380CFC8376308 | |
| a60314c2f4df46baba138c4fc8f61eaf | HOPEX Core Back-End V5.0 CP1 | 15.1.0+6027 | 12/15/2021 | A2DF1C46F753C36A1EA645A904BA1073DAA797CE8F2B99EE0548C84FAE9BBD4D | |
| 23413363e2c34140b0cf02cf6a0b1bcd | HOPEX Core Back-End V5.0 | 15.0.4+6114 | 3/26/2022 | 09A6EC17B01BF611916E425CE804A25D70340ACE313DEED3DA4EA6BBC0A2E931 | |
| eac0e0f8928c41ffa885c17b842e753e | HOPEX Core Back-End V5.0 HF2 | 15.0.2+6032 | 12/21/2021 | 9F26A83D057A12726812EDAA3789DFFCB16EA906E8D1E2A811E4C360ED1DEB52 | |
| 823359028cd240d8a8b85ab094b784f6 | HOPEX Core Back-End V5.0 | 15.0.2+6025 | 12/13/2021 | 1F8D5E5001A73813B5A1239588E7E5817D270DE411198865C5CA4738FE766531 | |
| 3b76242e86cc479bab053c5822716c77 | HOPEX Core Back-End V5.0 HF1 | 15.0.1+5972 | 10/12/2021 | 0EECED6BBF781B4007C8E3C421CAEA047A185605C13BB023C6049A7CDA299F99 | |
| 2d9c1106d8194273a599f3c1b5e8444e | HOPEX Core Back-End V5.0 | 15.0.0+5947 | 9/13/2021 | 34A7DFDAEF87B8289360C590D397BAF578D9EACE14F9624C62A6497FEF5CFFE9 | |